What are the Clinical Practice Guidelines?
The Clinical Practice Guidelines for Nutrition Support in the Mechanically Ventilated, Critically ill Adult (CPGs) are a set of recommendations that have been systematically developed by reviewing the evidence on nutrition support interventions in critically ill adults. These CPGs were first developed in September 2003 (click here for publication) and went through updates in 2009, 2013 and 2015. These CPGs are now no longer updated but are archived here for historical purposes. We do maintain updated systematic reviews on all these topics, click here for updated systematic reviews.

The Critical Care Clinical Practice Guidelines Committee
A panel of representatives from key disciplines i.e. epidemiologists, intensivists, surgeons, gastroenterologists, RD's, RN's and pharmacists from across Canada were appointed to develop the guidelines. External reviewers included international experts and industry representatives. 
Chair: Dr. Daren Heyland, MD
Co-Chair: Rupinder Dhaliwal, RD
Executive Assistant to the Committee: Margot Lemieux, RD
Internal Members:

John Drover, MD
Brian Jurewitsch, Pharmacist        
Jan Greenwood, RD
Jim Kutsogiannis, MD               
Michelle McCall, RD

Guiseppe Pagliarello, MD
Chelsea Wynn, RD
Dominique Garrel, MD      
Leah Gramlich, MD

Adam Rahman, MD      
Khursheed Jeejeebhoy, MD
Gwynne Macdonald, RN
John Muscedere, MD
For Terms of Reference of the CPG committee click here

How were the guidelines developed?
Refer to Methods section of the Protocol document (here).

What are all the forms under each section?
Under each section you will find a scoring sheet that scores the values of each intervention (i.e. effect size, confidence intervals, validity, safety, etc). This illustrates the weights used to derive the summary recommendations. Also on this sheet you will find a discussion and a recommendation made based on the scoring. The summary of evidence includes details about the studies reviewed and the effects of the intervention on outcomes. Tables are included showing the results of the studies and meta-analysis graphs are included where applicable. 

What can I do with these Clinical Practice Guidelines?
You can compare your current practice to these guidelines to illuminate any gaps there maybe between what is done and what the best nutrition support practice should be. We have developed benchmarking reports that compares one site's performance to other similar sites. Click here for a sample site report. Find out how you can illuminate gaps in your practice and also compare the practice in your ICU to other ICU's by participating in the EFFORT trial.

Validation
The Clinical Practice Guidelines that were developed in 2003 were validated in a prospective observational study of 59 ICU's involving 638 patients across Canada ICUs. It was found that ICUs that were more consistent with the Canadian clinical practice guidelines (CPGs) were more successful at feeding patients with enteral nutrition. Click here for details (Crit Care Med 2004;32:2260). 

Dissemination
From May 2003-2004, in a cluster-randomized trial of differing educational strategies, the CPGs were disseminated across 58 ICUs in Canada. The results showed that active dissemination of the CPGs improved certain nutrition practices and overall dissemination improved other important nutrition support practices but was not associated with improvements in clinical outcomes. Click here for details (CCM 2006;34:2362).

Barriers and Enablers to Guideline Adherence
Following the modest impact of the guideline dissemination Cluster RCT on clinical practice, we conducted a qualitative study to identify the barriers and enablers to adherence of the Canadian Critical Care Nutrition CPGs, and created a comprehensive framework for understanding factors associated with guideline adherence in the ICU. Our findings suggest that guideline adherence is profoundly complex and is determined by practitioner, patient, institutional and guideline factors. For more details click here.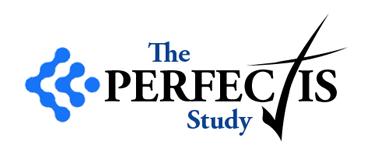 We also recently concluded a feasibility study, entitled the PERFECTIS Study, to provide preliminary evidence of the logistics and feasibility of identifying barriers to adherence to key recommendations of the Canadian Critical Care Nutrition CPGs and tailoring guideline implementation strategies to overcome the identified barriers and improve adherence. For more information on this study, click here.