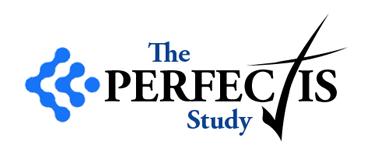 PERFormance Enhancement of the Canadian nutrition guidelines by a Tailored Implementation Strategy: The PERFECTIS Study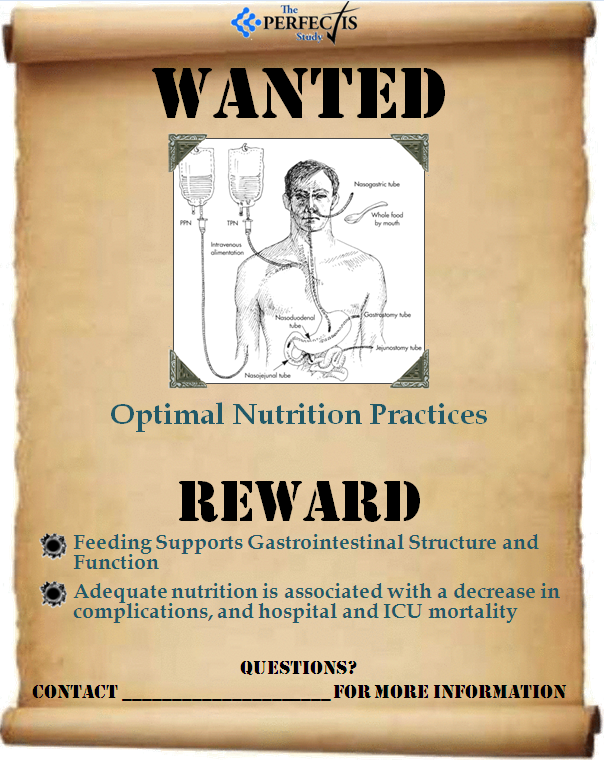 Research Team
Naomi E Cahill
Daren K Heyland
Deborah Cook
Lauren Murch
Andrew Day
Canadian Critical Care Trials Group
Background: Tailoring interventions to address identified barriers to change may be an effective strategy to implement guidelines and improve practice. However, none of the previous studies adopting this approach have targeted change in nutrition practice or were conducted in the Intensive Care Unit (ICU), therefore there is inadequate data to inform the optimal method or level of tailoring in this setting. Consequently, we conducted the PERFormance Enhancement of the Canadian nutrition guidelines by a Tailored Implementation Strategy (PERFECTIS) study to determine the feasibility of a multifaceted, interdisciplinary, tailored intervention aimed at improving adherence to critical care nutrition guidelines for the provision of enteral nutrition.
Methods: A pretest posttest study was conducted in 7 ICUs from 5 hospitals in North America. The tailored intervention involved a 5 step process 1) nutrition practice audit to evaluate guideline-practice gaps 2) staff survey to identify barriers to enterally feeding patients 3) Focus group meeting to prioritize barriers to target for change 4) Brainstorming to select interventions to overcome the prioritized barriers and 5) a 12 month implementation phase including bi-monthly progress meetings. Compliance with the tailored action plan was determined by the proportion of items in the action plan that were completely implemented. We examined acceptability of the intervention through staff responses to an evaluation questionnaire. In addition, the nutrition practice audit and barriers survey were repeated at the end of the implementation phase to determine changes in barriers and nutrition practices.
Results: All 5 sites successfully completed all aspects of the study. However, their ability to fully implement all of their developed action plans varied from 14 to 75% compliance. Nurses, on average; rated the study-related activities and resources as 'somewhat useful' and a third of respondents 'agreed' or 'strongly agreed' that their nutrition practice had changed as a result of the intervention. We observed a statistically significant 10% (Site range -4.3 to -26.0%) decrease in overall barriers score, and a non-significant 6% (Site range -1.5 to 17.9%) and 4% (-8.3 to 18.2%) increase in the adequacy of total nutrition from calories and protein, respectively.
Conclusions: The results of the PERFECTIS study are promising, indicating that a multifaceted, interdisciplinary tailored approach is feasible. However, the wide variation in the results observed across participating sites suggests that an exploration of the factors associated with successful implementation and refinement of the intervention is required prior to proceeding to test the effectiveness of this approach on a larger scale.
Status: Complete
Funding: AHSC AFP Innovation Fund
On behalf of all the research team we would like to thank the staff at the 5 participating hospitals for their dedication and hard work in successfully completing the PERFECTIS study.
Related Publications:
1. Cahill NE, Murch L, Wang M, Day AG, Cook D, Heyland DK. The validation of a questionnaire to assess barriers to enteral feeding in critically ill patients: a multicenter international survey. BMC Health Serv Res. 2014;14:197.
2. Cahill NE, Jiang X, Heyland DK. Revised Questionnaire to Assess Barriers to Adequate Nutrition in the Critically ill. JPEN J Parenter Enteral Nutr. 2016;40(4):511-8.
3. Cahill NE, Murch L, Cook D, Heyland DK. Implementing a Multifaceted Tailored Intervention to Improve Nutrition Adequacy in Critically Ill Patients: Results of a Multicenter Feasibility Study. Critical Care. 2014;29(4):510-517.
4. Cahill NE, Murch L, Cook D, Heyland DK. Improving the Provision of Enteral Nutrition in the Intensive Care Unit: A Description of a Multifaceted Intervention Tailored to Overcome Local Barriers. Nutr Clin Prac. 2014;29(1):110-117.
5. Cahill NE, Day AG, Cook D, Heyland DK. Development and Psychometric Properties of a Questionnaire to Assess Barriers to Feeding Critically Ill Patients Implementation. Science. 2013;8:140.
6. Cahill NE, Murch L, Cook D, Heyland DK. Barriers to feeding critically ill patients: a multicenter survey of critical care nurses. J Crit Care. Dec 2012;27(6):727-734.