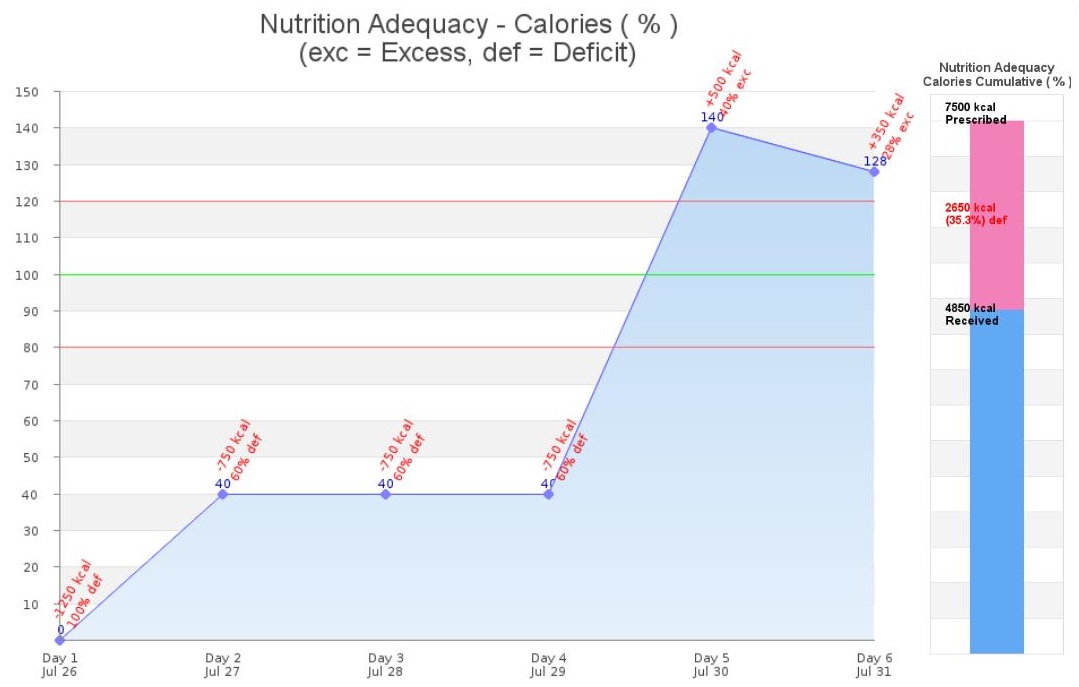 The Bedside Nutrition Monitoring Tool is a web-based application originally developed for The PEP uP Collaborative.
The purpose of this tool is to assist the ICU dietitian in monitoring the amount of nutrition delivered and the calorie and protein deficits accumulated over the patient's ICU stay. By showing cumulative deficits using visual graphs and figures the tool will enable the ICU dietitian to describe the delivery of nutrition to date with the medical team. We encourage that the information generated by the tool be shared widely with physicians, nurses and other members of in efforts to educate the medical team about nutrition in the ICU.
The tool may be used on a computer tablet during rounds, if available, and/or any computer or handheld device. We have also built in a scoring system to help identify high-risk patients i.e. the NUTRIC Score. A graphical visual of the adequacy of nutrition delivered is automatically generated each day.Click here to access the Bedside Nutrition Monitoring Tool. 
The Instruction Manual will assist you in using the tool. Please email This email address is being protected from spambots. You need JavaScript enabled to view it. to create an account for this tool or if you forget your password. Please include your full name, academic credentials, ICU name, and email address.