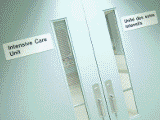 Critical Care Nutrition, at the Clinical Evaluation Research Unit (CERU), is dedicated to improving nutrition therapies in the critically ill through knowledge generation, synthesis, and translation. We engage in a broad range of research activities and promote a culture of best practices in critical care nutrition. Ultimately, this will result in improved clinical outcomes for critically ill patients and increased efficiencies to our health care systems.
The PEP uP Nutrition Collaborative is designed to foster a network of clinicians committed to the optimal delivery of enteral nutrition therapy in the ICU. The aim of this collaborative is to provide practical tools and strategies to improve the delivery of enteral nutrition, including a volume-based feeding protocol (The PEP uP Protocol), along with additional resources and education of the multidisciplinary team. The main features of this new protocol are:
using 24-hour volume goal rather than an hourly goal rate
enabling an option to initiate "trophic feeds" or a low volume of a concentrated feeding solution
prophylactic use of protein supplements and motility agents
setting a higher value for tolerated gastric residual volume (300 mL).
Recently in the International Nutrition Survey 2013, the protocol was shown to improve the delivery of enteral nutrition in the critically ill, with enterally fed patients at PEP uP sites receiving more calories, protein and protein supplements.
Live Webinar: May 14th, 2014 from 12:00 - 2:00 pm EDT
We invite you to join Dr. Heyland and Rupinder Dhaliwal in a live webinar regarding the PEP uP Collaborative. More information will be distributed shortly.
A new NIBBLE is available on alternative lipid emulsions

Issue 13 of our Nutrition Information Byte (NIBBLE) discusses enteral nutrition in septic, critically ill patients.

Discuss on our Google Group