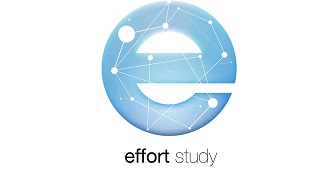 1166 patients enrolled                        
100 participating sites  
16 countries

Click on the video below to learn how to navigate the EFFORT web pages.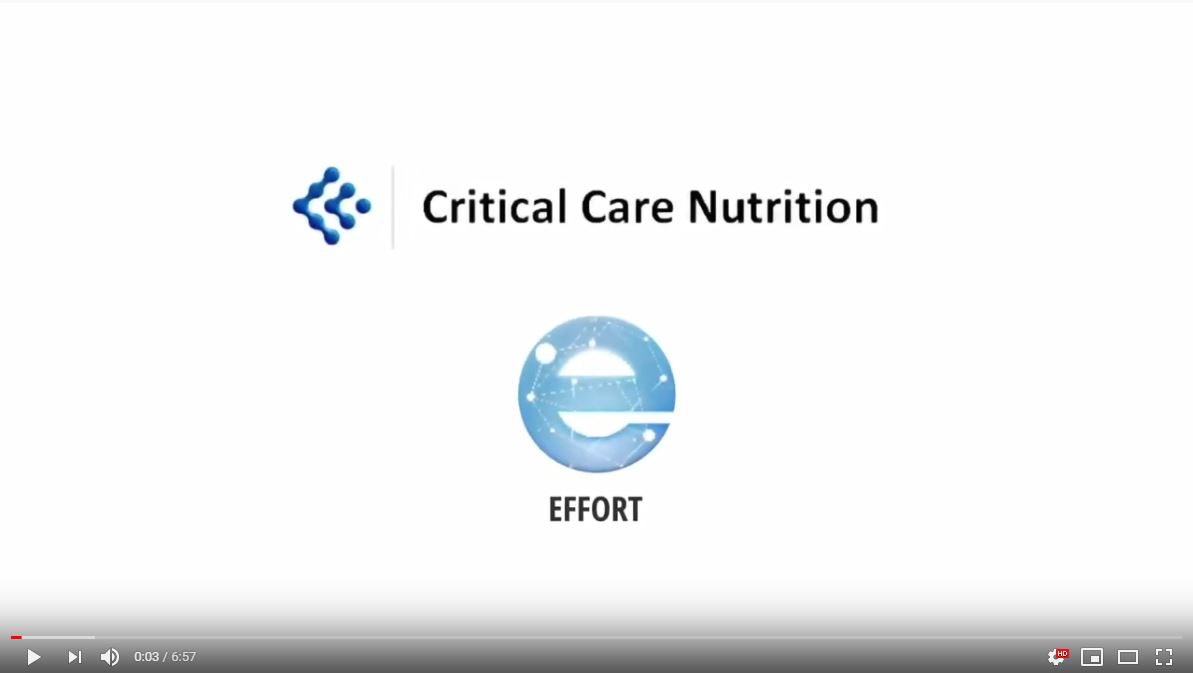 How much protein do you prescribe for your ICU patients?
Currently, protein prescriptions for critically ill patients range from 0.5-3.8 g/kg/day. There is insufficient evidence to establish what amount of protein is optimal.
By combining the International Nutrition Survey (INS) with the power of randomization, we are launching this registry-based randomized clinical trial where we have taken usual practices and created two groups, randomizing patients to a usual (≤ 1.2g/kg/day) or higher (≥2.2g/kg/day) protein prescription. This is considered one of the most important questions facing our critical care nutrition community and we are thrilled to be offering this collaborative where colleagues from around the world can participate and help us answer this question.
We hypothesize that the administration of a higher dose protein/amino acids to nutritionally high-risk critically ill patients will be associated with improved survival and a quicker rate of recovery. Click here to read the study synopsis.
Who can participate? 
We are no longer accepting new ICUs. In this international trial, Sites must be able to "suspend" your beliefs about whether high protein is beneficial or harmful and allow your patients to be randomized to either arm. Click here for a NIBBLE that explains the importance of clinical equipoise. 
Any ICU around the world is eligible to participate. However, participants must be knowledgeable about critical care nutrition, have Good Clinical Practice (or similar) training, and be committed to enrolling a minimum of 30 eligible patients in 2-3 years.
We have been spreading the message about this exciting research opportunity and are pleased to have  interest and engagement from a growing list of countries. Select the appropriate representative below to contact your national coordinator.  
| | |
| --- | --- |
| Country | National Coordinator |
| Argentina | This email address is being protected from spambots. You need JavaScript enabled to view it. |
| Brazil | This email address is being protected from spambots. You need JavaScript enabled to view it. |
| Canada | This email address is being protected from spambots. You need JavaScript enabled to view it. |
| Chile | This email address is being protected from spambots. You need JavaScript enabled to view it. |
| Colombia | This email address is being protected from spambots. You need JavaScript enabled to view it. |
| Costa Rica | This email address is being protected from spambots. You need JavaScript enabled to view it. |
| Dominican Republic         | This email address is being protected from spambots. You need JavaScript enabled to view it. |
| Ecuador | This email address is being protected from spambots. You need JavaScript enabled to view it. |
| Italy | This email address is being protected from spambots. You need JavaScript enabled to view it. |
| Japan | This email address is being protected from spambots. You need JavaScript enabled to view it. |
| Mexico | This email address is being protected from spambots. You need JavaScript enabled to view it. |
| Panama | This email address is being protected from spambots. You need JavaScript enabled to view it. |
| Peru | This email address is being protected from spambots. You need JavaScript enabled to view it. |
| Saudi Arabia | This email address is being protected from spambots. You need JavaScript enabled to view it. |
| United Kingdom | This email address is being protected from spambots. You need JavaScript enabled to view it. |
| Uruguay | This email address is being protected from spambots. You need JavaScript enabled to view it. |
| USA | This email address is being protected from spambots. You need JavaScript enabled to view it. |
|   | This email address is being protected from spambots. You need JavaScript enabled to view it. |
Is your country not on the list? Contact Project Leader Jennifer Korol. Get regular EFFORT Study updates by joining our mailingThis email address is being protected from spambots. You need JavaScript enabled to view it..
How will my ICU benefit?
There is no funding with this trial. Sites are expected to volunteer their time and use local resources to conduct the study. As with past INS projects, sites that enroll 30 or more patients in the trial will also receive a bench-marked report (see example here) highlighting their nutrition performance compared to the performance in other sites in the database.
This study has both the potential to answer a high-priority clinical question but also transform the way we do research in clinical nutrition. It further represents a unique collaboration between ASPEN, its global partners, and the Clinical Evaluation Research Unit. Without the need for additional funding, CERU can coordinate this trial and by relying on motivated health care professionals around the world to contribute data, like they do in the INS, we have the potential to conduct a large scale pragmatic trial. If successful, this type of collaboration sets an important precedent for how our community may approach additional research questions related to clinical nutrition.
For more information, please check out this recent presentation by Dr. Heyland introducing EFFORT to 40 more ICUs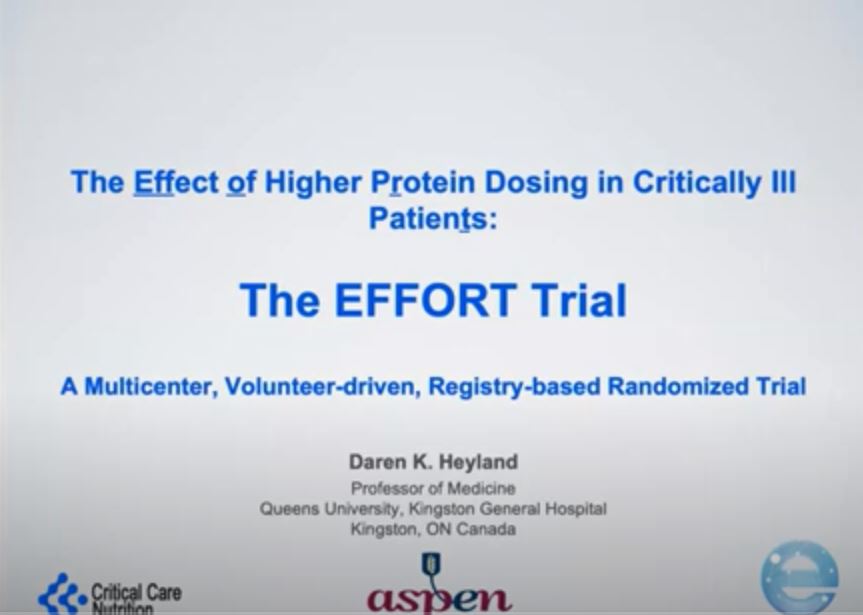 Questions?
Contact This email address is being protected from spambots. You need JavaScript enabled to view it., the Project Leader.