Sites Registered!

Patients Enrolled!
Register online for INS 2013 now!
Click the button to the left to complete the online registration form. You may wish to use the instructions and paper case report form titled 'Site Registration' to assist you with online registration (found here). After submitting your online registration form, you will receive an email with your login and password for the electronic data capture system, REDCap. Please note that any data entered in REDCap prior to May 15th will be erased on May 14th.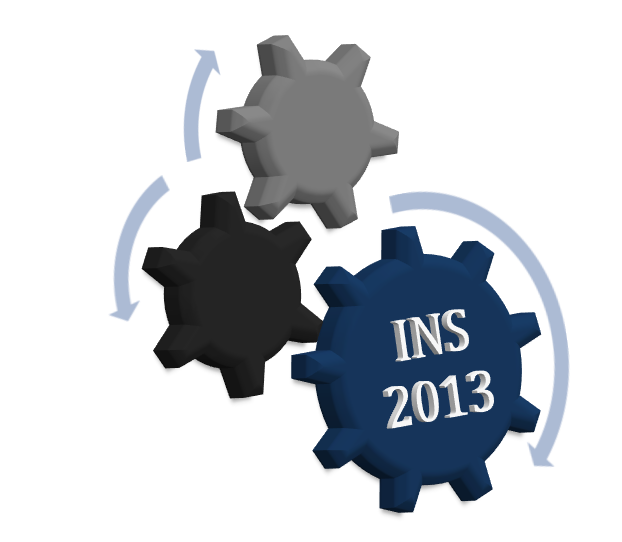 What is the International Nutrition Survey?
To date, there have been three international period prevalence surveys of nutrition therapies in Intensive Care Units (ICUs), with over 150 ICUs participating each year. This ongoing quality improvement (QI) initiative, aims to compare current nutrition practices in ICUs within and across different countries. The aim of the initiative is to illuminate differences, highlight strengths and weaknesses, and hopefully lead to practice improvements.
When is the next International Nutrition Survey? How can I participate?
The next survey is planned for May 15th, 2013. Click here for step-by-step instructions on how to get involved. You should also add yourself to our mailing list so that you receive all future correspondence regarding the survey.

Who can participate?
To be eligible, ICUs must have a minimum of 8 beds and have an individual(s) with adequate knowledge of clinical nutrition to be able to complete the data collection (e.g. registered dietitian, research co-ordinator, physician, pharmacist).
I work in an ICU with fewer than 8 beds. Can I still participate?
As the main objective of the survey is quality improvement, we do have some flexibility regarding the numbers of beds and patients included. We encourage you to still participate, even if the ICU you work in has fewer than 8 beds, and we will still prepare a site report for you to see the strengths and weaknesses of your ICU as long as you collect and finalize data on a minimum of 10 patients.
What does participation involve?
Participating ICUs collect and enter data on a minimum of 20 adult mechanically ventilated patients using a web-based data collection tool. The data collected includes hospital and ICU characteristics, patient characteristics, APACHE II score, type of nutrition received, morning blood sugars, insulin, length of stay, mortality, etc. Some data is collected daily for a maximum of 12 days (from date of ICU admission onwards). The average time spent for data collection and entry is approximately 2 hours per patient.
Why should I participate?
There is no remuneration for participating in this project. Rather, ICUs are provided with a benchmarked performance report highlighting their strengths and weaknesses in comparison to other ICUs in the database and to the Canadian Clinical Practice Guidelines.
Participating in the project is also an opportunity to increase awareness of nutrition in ICU. Participants tell us that they gain personally from the experience of being involved in an international research endeavor that will be published in a peer-reviewed journal and presented internationally. For example, results from the 2008 survey were presented at the Asia Pacific Critical Care 2008 Conference, in Sydney, Australia. The results of the 2009 survey were presented at ASPEN's Clinical Nutrition Week, in Las Vegas, Nevada, and the 2011 survey results were presented at ASPEN's Clinical Nutrition Week in Orlando, Florida.
What if I participated last year, and would like to participate again this year?
If you participated in the International Nutrition Survey previously, and your ethics approval is still valid, you may be able to renew your ethics approval for the next survey rather than submitting an entirely new ethics application. Please see this document for more information.
Are there any other opportunities to get involved in research on Critical Care Nutrition?
We often look for participants for a variety of projects related to critical care nutrition, including quality improvement initiatives, randomized controlled trials, barriers assessments and implementation of novel tools and/or feeding protocols. If you are interested in participating in other studies in this area, besides the International Nutrition Survey, please contact Margot at This e-mail address is being protected from spambots. You need JavaScript enabled to view it for more information.