Critical Care Nutrition, at the Clinical Evaluation Research Unit (CERU), is dedicated to improving nutrition therapies in the critically ill through knowledge generation, synthesis, and translation. We engage in a broad range of research activities and promote a culture of best practices in critical care nutrition. Ultimately, this will result in improved clinical outcomes for critically ill patients and increased efficiencies to our health care systems. Read more...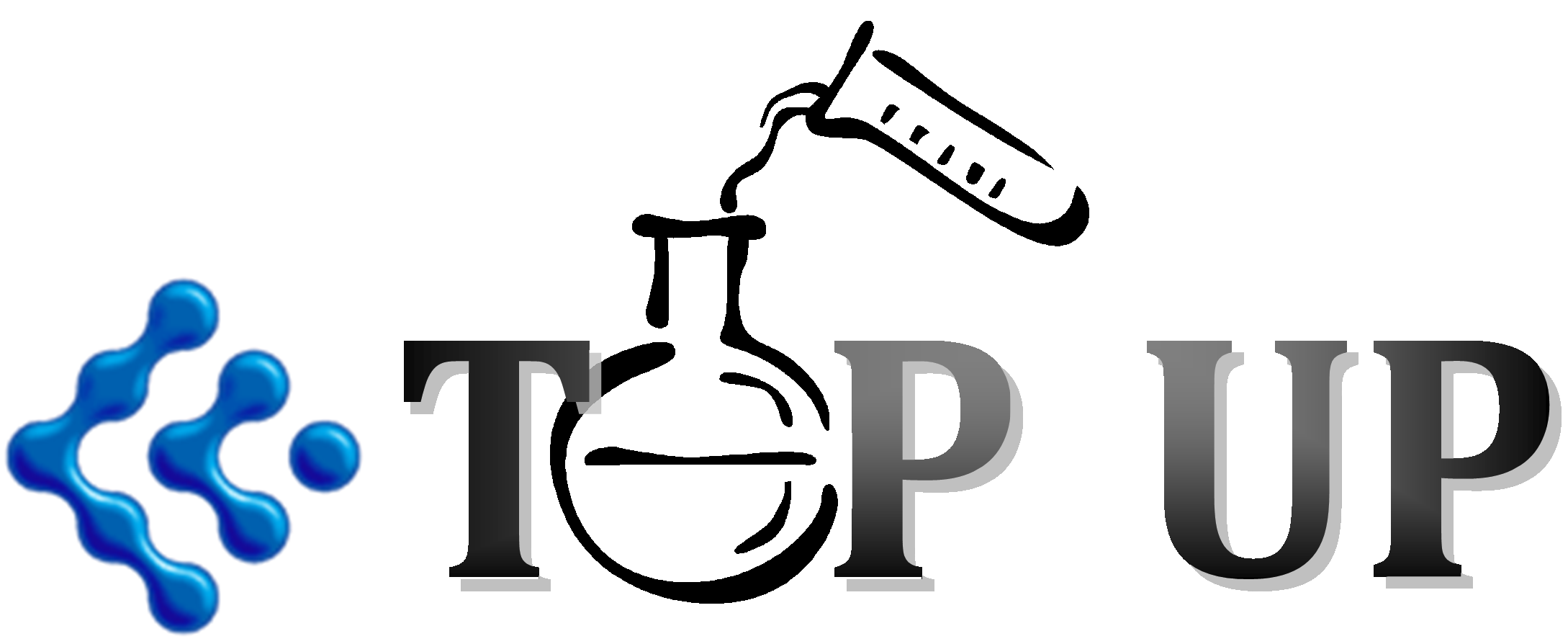 A Randomized Trial Of Supplemental Parenteral Nutrition in Under and Overweight Critically Ill Patients: The TOP UP Trial
NIH (National Institutes of Health) grant for TOP UP awarded!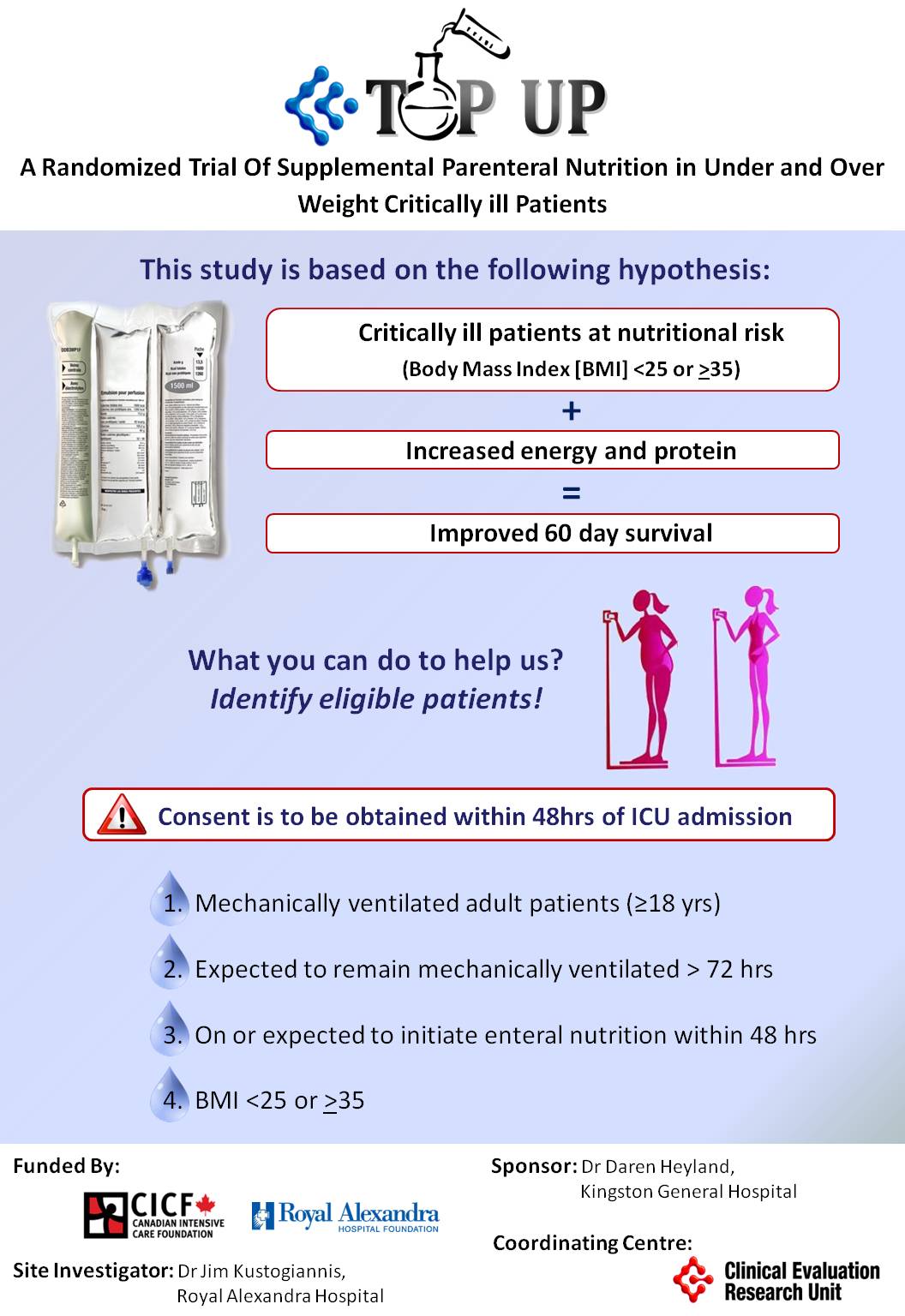 Heyland DK et al.

The TOP UP trial is a pilot randomized controlled trial in 160 critically ill patients with a BMI of <25 or ?35 in 8 ICUs across Canada, the United States and Europe. It will determine the effect of increased energy and protein amounts delivered to critically ill patients via enteral and parenteral nutrition. This pilot will assess the feasibility, recruitment rate, safety and tolerance of the intervention and will also explore the effect of differential rates of energy/protein provision on muscle mass and muscle function.
Funded by: Canadian Intensive Care Foundation, Royal Alexandra Hospital Foundation, National Institutes of Health, and Baxter Healthcare Corp.

Anticipated Start Date: Summer 2011
Status: Recruiting

Contact Rupinder Dhaliwal, RD for more details.
Interested in participating in the definitive TOP-UP trial? If yes, we need 30-40 sites so complete the following Site Screening Questionnaire and send to Maureen Dansereau.
.